Band Sealers (Band Sealing Machines), Multihead Weighers (Weighing Machines), and more
We are Manufacturer, Supplier, Exporter of Band Sealers (Band Sealing Machines), Chilli Powder Packaging Machines, 14 (Fourteen) Head Weighers (Multihead Weighing Machines), 10 (Ten) Head Weighers, 5000g Auger Screw Fillers (Filling Machines), Industrial Auger Screw Fillers (Industrial Auger Screw Filling Machines), 4 (Four) Head Linear Weighers, 2 (Two / Double) Head Linear Weighers, Batch Fryers (Batch Frying Machines), Bucket Conveyor Machines, Takeaway Conveyor Machines, Flexible Roller Conveyor Machines, Case Indexing Belt Conveyor Machines, Auger Jar Filling Machines (Auger Jar Fillers), Linear Weighmetric Filling Machines (Linear Weighmetric Fillers), 5000g Auger Screw Fillers (5000g Auger Screw Filling Machines) from Pune, Maharashtra, India. Majorly we have targeted customers from cities in Maharashtra like Pune, Mumbai, Thane, Nashik, Aurangabad, Kolhapur, Sangli, Satara, Nagpur, Amaravati, Ahmednagar, Chandrapur, Solapur, Buldhana, Jalgaon, Ratnagiri, and also ALL OVER INDIA.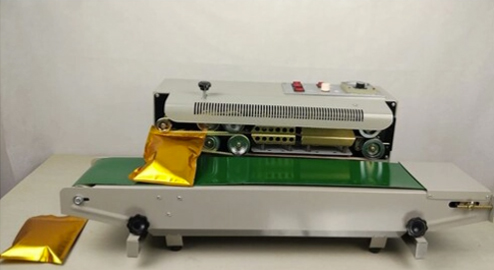 Highly advanced Bucket Conveyor Machines, Chilli Powder Packaging Machines, and lot more machines are available at reasonable rates.
Sansha
Packaging Machinery
With the advancement in the technological field, many machines have been developed that reduce human errors and carry out the task with perfection. This technological progression has led to the emergence of many companies that manufacture high-end machines and can assist the employees in their day-to-day work. We at Sansha Packaging Machinery are also in this business of producing Flexible Roller Conveyor Machine, Automatic Snacks Pouch Packaging Machine, Automatic Cup Filling Machine, etc. The products supplied by us are integrated with the latest technology and help the user in accomplishing the task with great ease and thereby, reducing the workload. Apart from being a reputed manufacturer and supplier of the above-said products, we are a service provider as well. One can avail our Repairing and Installing All Machine service that we deliver with perfection and with respect to the quality norms.
Manufacturer, Supplier, Exporter of Packaging Machinery